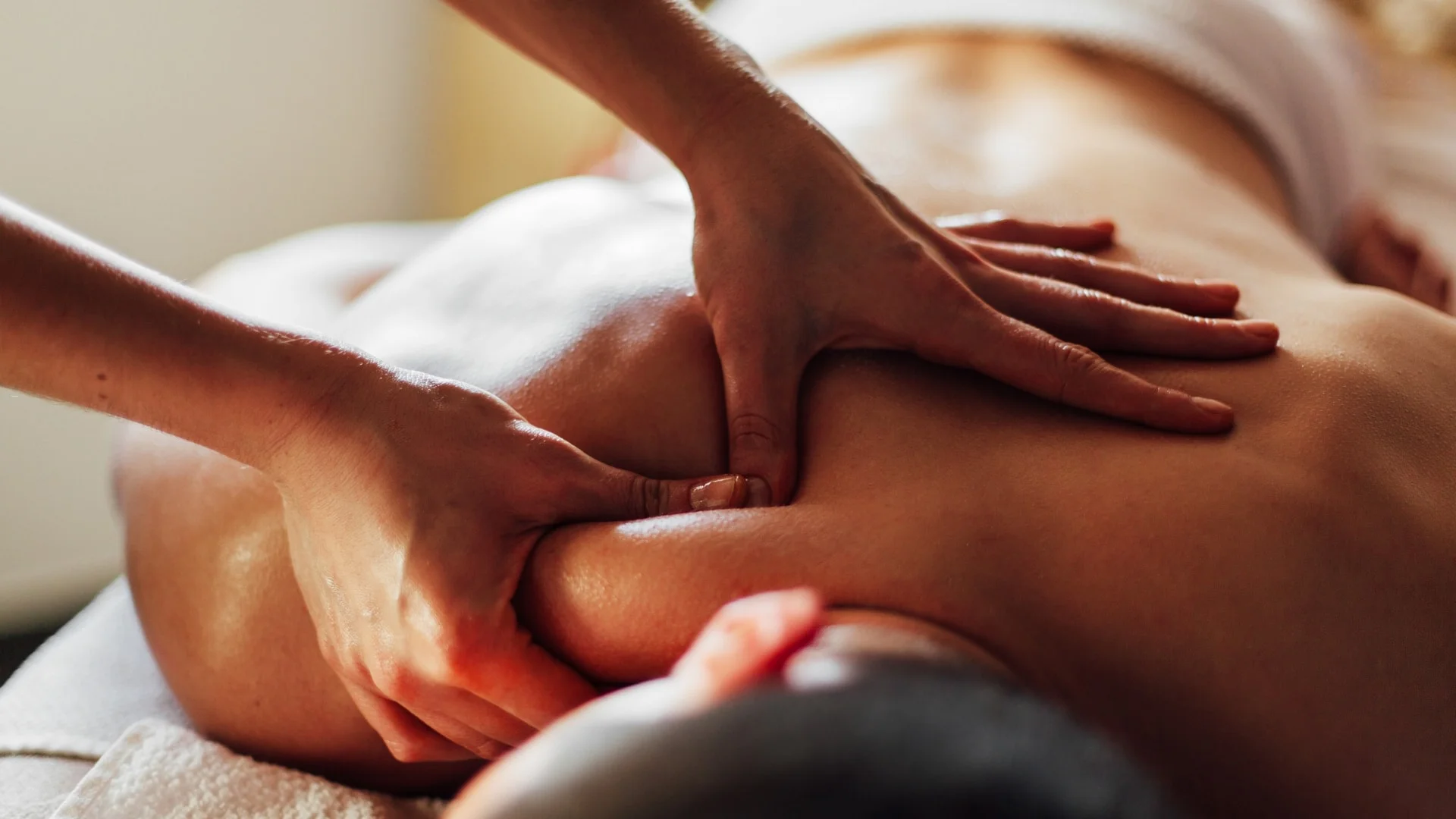 Muscular therapies primarily focus on: the assessment, treatment and prevention of pain and injury problems and the relaxation and stress reduction of muscular tensions. In Melbourne, muscular therapies are widely gaining traction due to their benefits on a number of ailments. From neck pain to back pain, from sports injuries to postural de-alignment, hip pain to shoulder pain; these therapies provide deep muscle pain relief from injuries, pains and chronic conditions. At Alternative Myotherapy, Ali begins the physical therapy by combining various therapies for achieving specialized results. Ali's aim is not only to ease out the pain, but to eradicate the cause from scratch.
The muscular therapies in Melbourne are also an efficient way to eradicate myofacial symptoms by targeting the trigger points (hypersensitive places in muscles) of the affected areas.
Muscular Therapies at Alternative Myotherapy
At Alternative Myotherapy, Ali concentrates on some of the most common issues we all face: tension, muscle spasms and aches, and even distressed sleep patterns; and addresses more complex issues – from chronic pain management to injury rehabilitation and sports performance. With a range of therapies that are tailored specially for your body's needs, you will receive an energizing experience that will reduce your pain and ease-out your muscles. These sessions may last from an hour to two (depending on your problem). and will be followed by a 30 minute massage. This is a unique and individualized treatment approach that will offer you the perfect solution to your pain and muscle tension.
Muscular Therapies offered at Alternative Myotherapy involves:
Myotherapy – Myotherapy is the most sought about option among muscular therapies in Melbourne. It is effective in treating a number of ailments like tension, headache, overuse injury such as shin splints or tennis elbow, some sports injuries, some types of prolonged back pain, joint pain, muscle sprains, shoulder impingement syndrome, pain caused by poor posture, etc.
Remedial & Sports Massage – Sports massage uses techniques such as deep tissue massage, trigger point therapy, and myofascial release. Being an avid football player, Ali understands the unique needs of sportsmen and devices the best plans for the pre and post-play therapies. Remedial Massage is another specialty of Ali.
Deep tissue Therapy – Deep tissue therapy at Alternative Myotherapy involves full-body massage with heat and cold thermal techniques to provide relief from deep muscle pain or chronic conditions.
Trigger point Therapy – Melbourne muscular therapies offered by Alternative Myotherapy also includes trigger point therapy which uses specified massage to release the tension created by muscle knots and leaving you more active and back to your pain-free movement.
Electro Myotherapy – In electro-myotherapy careful application of electrical currents or sound waves results into a pain relieving and analgesic outcomes.
Dry needling Therapy – It involves the use of filiform needles to relieve the trigger points and improve blood supply to tendons, ligaments and muscles and thereby relieves chronic pain.
Cupping Therapy – Performed with cups, this therapy eases out the pain caused by even those trigger points that are inaccessible to human hands.
Owing to the experience and knowledge Ali holds, you can rely assured that you are into safe hands of a trained professional. You can study our services, opt for a consultation from Ali and then decide the treatment that works best to fit your requirements, lifestyle and budget. Schedule your appointment today by calling us at 0449 698 635 or writing to us at info@alternativemyotherapy.com.au.